ATTENTION HOLDEN OWNERS! YOU KNOW THAT CALOUNDRA CITY AUTOS LOVE YOUR HOLDEN!
IT'S A FACT THAT THEY LOVE YOUR HOLDEN SO MUCH THAT THEY WANT TO GIVE YOU THE BEST TRADE IN PRICE FOR IT - PLUS THERE'S MORE, FOR A LIMITED TIME ONLY, IF YOU TRADE IN YOUR HOLDEN, FOR A NEW MITSUBISHI, THEY'LL GIVE YOU AN ADDITIONAL $1,000 ON TOP OF THE TRADE IN PRICE. Be quick though, this hot offer is for a limited time only....
THE DETAILS
Caloundra City Autos is pleased to offer their valued Holden customers an exclusive opportunity. Trade your existing Holden, for any new Mitsubishi, and receive a bonus $1,000 prepaid Mastercard to spend on whatever you desire.
And there's more, once the deal is done, you will receive a unique referral code. Pass this on to any of your Holden friends, family members or associates and, if they take advantage of this generous, bonus, $1,000 trade in offer too, you'll receive an additional $250 'Spotter's fee', and it's unlimited.
Call Matty and the team on 5491 5522
WHY BUY MITSUBISHI | 10 YEAR WARRANTY + 10 YEAR CAPPED PRICE SERVICING THAT'S WHY!
Mitsubishi Motors is taking peace of mind and driver confidence to the next level with Australia's First 10 Year Warranty plus 10 years of great value capped price servicing now available on every new SUV or light commercial vehicle. Mitsubishi call it Diamond Advantage, and it's backed by a national Dealer network that extends to all corners of Australia.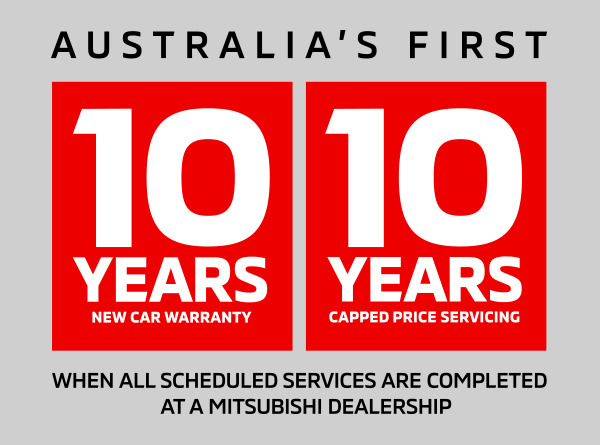 WONDERING WHICH MITSUBISHI IS THE BEST SWAP FOR YOU HOLDEN?
Search our stock, then give Matty and the team a call on 5491 5522 to book a test drive. Then decide which Mitsubishi model you love.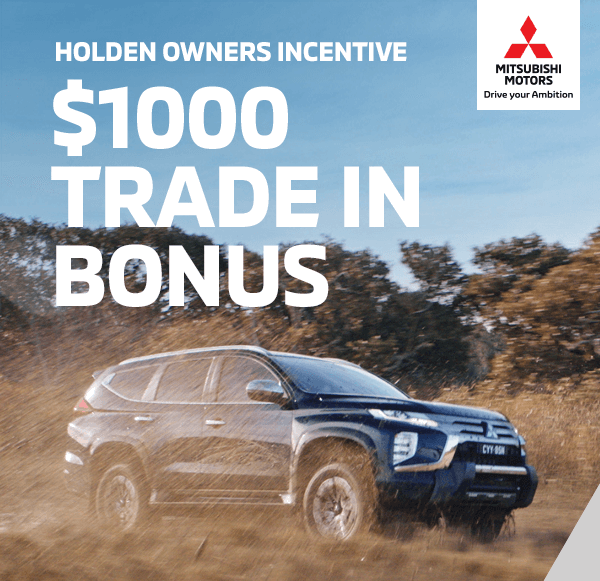 Love your Holden Trailblazer/ Mitsubishi Pajero could be the new SUV for you!