Please fill in the form below, one of our consultants will be back to you shortly.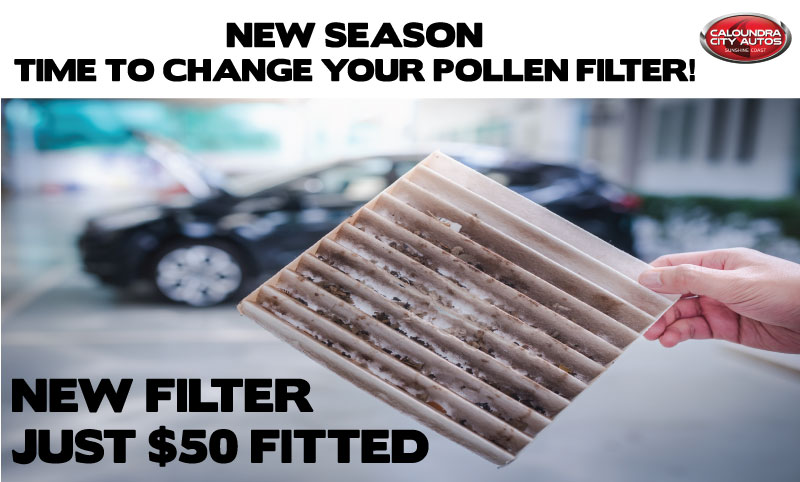 NEW SEASON - GET A NEW POLLEN FILTER FITTED FOR ONLY $50
WHAT BETTER TIME THAN A NEW SEASON TO REPLACE YOUR CAR'S POLLEN FILTER.

As the temperature starts to drop and the humidity lifts we all take a deep breath and begin to cool down. With the change in season however comes an increase in pollen in the atmosphere.

If you or someone in your family suffers with pollen intolerance then maybe it's time to replace your car's pollen filter. Give John and the experienced team at Caloundra City Autos a ring today and take advantage of their $50, limited time only, offer.
Call 07 5491 5522. Be quick though, this offer wont be around for long.
CALL THE TEAM 07 5491 5522
BE QUICK OFFER WONT BE ON FOREVER
NEW POLLEN FILTER JUST $50, FITTED!